ICT - Information Communication Technology
ICT is an ever growing and important subject area in school. As such ICT is taught both as a core subject and in a cross-curricular manner.
The department has a customised IT suite, holding 12 computers installed with suitable educational software. In addition, all classrooms have at least five computers with printers, internet access and interactive Promethean Whiteboards. All school computers are networked and students have their own personal log on pins so they can access their own work wherever they are. As a department we teach all the students ICT and offer Entry Level Certificates in Year 9/10, Functional Skills in ICT at Level 1 and 2 and GCSE to Year 11 students.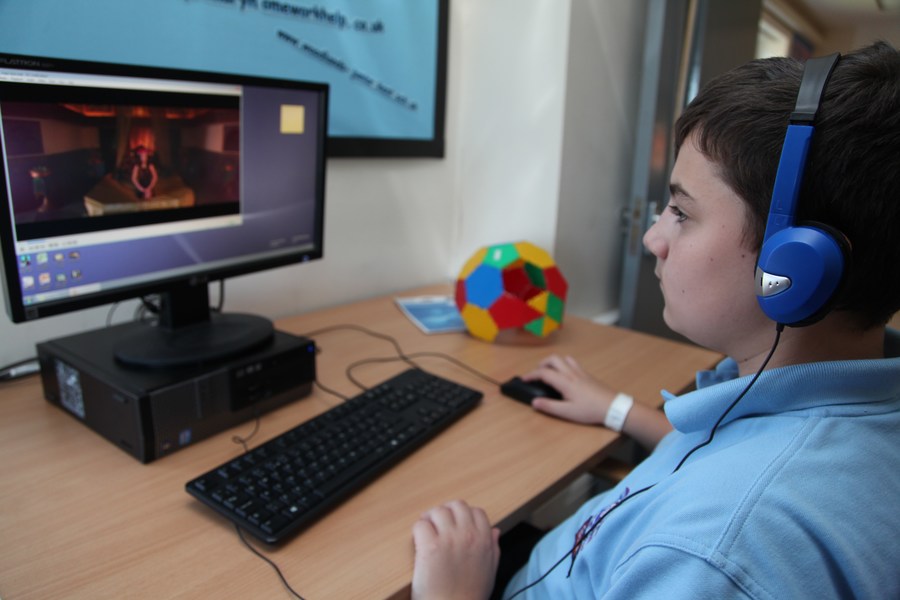 ICT is taught as a subject to all students from Year 5 to Year 11. Younger students are taught through the medium of other subjects and the older boys take ICT as a discrete subject on the timetable. In these lessons all elements of the National Curriculum are covered. Students' skills are developed over the years in each of the main applications of Word Processing, Spreadsheets, Databases, Graphics, Presentation, Control Technology and Web Design. The work they complete steadily builds up their skills and knowledge to enable them to pass exams and build up their skills for when they go into the world of work.