Please click on the logo above to read the full report from the Integrated inspection in March 2018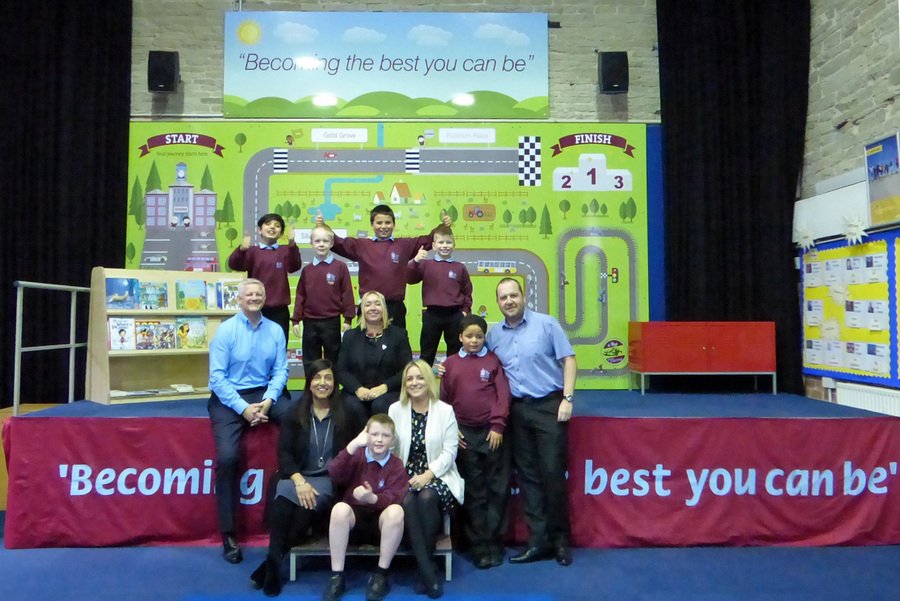 Inspection Reports
Here are some of the amazing things Ofsted have had to say about our school during their most recent Full Inspection:
"The principal is uncompromising in her drive and ambition for all pupils to be the best they can be."
"From typically low starting points, pupils make substantial progress in all aspects of their personal and academic development"
"High priority is given to the continuous improvement of the quality of teaching"
"The school is a safe, caring and welcoming place where pupils thrive and are successful"
"Assessment processes and systems within the school are exceptionally effective. Initial baselining is extremely thorough and reflects pupils' holistic needs academically and socially"
"The 'therapeutic team' provide high-quality interventions that meet pupils' social, emotional and mental health needs exceptionally well. Their support exerts an exceedingly positive effect on parents, carers and wider family member"
"Governors are equally relentless in their drive for excellence. They provide high levels of challenge to school leaders and do not shy away from holding them to account for pupils' achievement"
"Residential provision and care offer many examples of exemplary practice. Pupils are extremely well supported through the delivery of a high-quality 24-hour curriculum"
"The school meets the national minimum standards for residential special schools and associated requirements"
"Personal development, behaviour and welfare are outstanding. The school prepares pupils well for the life they will lead after school"
"Parents are overwhelmingly positive about the school"
"Pupils behaviour significantly improves as a result of the routine and structure provided"
"Parents and carers referred to the school as 'amazing', while other individuals described it as 'astounding', 'revolutionary' and a 'miracle worker' "
"All pupils thrive in this wonderful school regardless of their presenting needs"
"Staff overwhelmingly feel that they are well supported and that they are treated fairly and with respect. They are wholly committed to the school's values and are proud members of the staff team"
Please click on the images below to read the full report from the Residential Care inspection in January 2019
Residential Care Ofsted report
January 2019